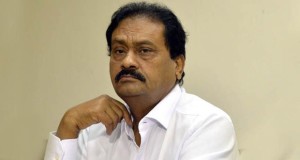 Leader of Opposition in Telangana Legislative Council Mohammed Ali Shabbir expressed his resolve to expose the wrong policies of TRS Government and misdeeds of Chief Minister K. Chandrashekar Rao.
Addressing a press conference at Congress Legislature Party office here on Saturday, Shabbir Ali said being a loyal Congress worker, he believes in the Gandhian philosophy of peace and non-violence. Therefore, he said he could not be intimidated by anyone for whatever are the reasons. "I'm speaking on behalf of people of Telangana and therefore, I'm not afraid of speaking the truth. I believe in God and I'm not scared of death. If it is my fate to die at the hands of a TRS worker, then that would happen one day. But threatening calls or veiled warnings cannot stop me from exposing the failures of TRS Government," he said.
Shabbir Ali said that the timing of threatening call on Friday leads to suspicion that TRS leaders were behind it. "I addressed a press conference in the afternoon questioning the authority of Panchayat Raj Minister K. Tarakarama Rao in laying foundation stones for 2BHK houses. I also criticised KCR for not making representation with the Centre on farmers issue during his recent Delhi visit. Within few hours, I received a call with the threat that I would be eliminated if I does not stop criticising KCR. This is a clear case of larger conspiracy," he said.
He also expressed wonder the behaviour of Hyderabad City Police and State Government. "It has been almost 18 hours since I formally lodged a police complaint. But neither the police nor State Government officials contacted me to seek details or record my statement on the issue. They are behaving as if nothing has happened," he said. (NSS)